MIPCOM buyers – UGV Delivers programme ideas for every audience across every platform
We're just a few days away from the 38th International Co-Production & Entertainment Content Market, otherwise known as MIPCOM Cannes 2022.
The mother of all entertainment content markets, MIPCOM is the world's greatest gathering of television and media professionals. Attendees will be competing for new series, sourcing international production partnerships, and setting the future development agenda.
The hot topic this year is production partnerships. So let me clue you in on a little pre-event insight…
Newsflare has been transforming the way producers scout and develop new projects.
Whether it be a clip show, reality series, observational documentary, or hard-hitting unscripted show, the best kept secret for finding new ideas, uncovering new talent to build shows around, and innovative storytelling that captures commissioners attention is finally out of the bag 🎬.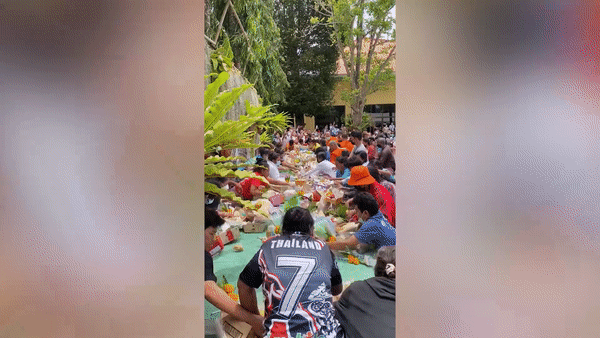 What makes a good production partner?
1. They help you find and develop your next great idea
Speaking at the Sheffield Doc Fest this summer, the Head of Documentaries for Channel Four commented that "they are looking for shows that reflect modern life and concerns in a way that's innovative and takes risks to tell stories in a way that other people don't.
Clip shows, news, documentaries, children's programmes or wildlife specials - UGV offers a continuous supply of fresh compelling content, new ideas and jaw-dropping entertainment opportunities.
Newsfare has you covered. Many highly successful shows have been discovered by searching our 300,000 strong user-generated video (UGV) vault. Access to our platform gives production teams the ability to create and tell new stories, come up with new formats, and create great programmes. Not only can you deliver your productions faster, more efficiently, and without licensing headaches, you can tap into an endless stream of inspiration to get your creative juices flowing.
A recent production for MTV, made by licensing UGV from Newsflare, has remained popular for eight seasons because it delivers a wide variety of content including the uber-specific and unique footage that audiences desire.
2.

They help you sizzle
So, you've developed your great idea. Now you need to get yourself in the room and prove to buyers that it will be an audience-grabbing coup for them. You need a sizzle!
Sometimes called a demo reel, sample reel, or pitch tape, you need something visual to showcase your creative vision.
Again, Newflare's got you. We will give you free of charge masters access to our library, so you can use our UGV content when making your next pitch-winning sizzle.
3. They provide you with dedicated support
We understand the exacting demands of TV and film production and appreciate the difficulties of working to a tight schedule and budget. We build bespoke partnerships with production teams to help them achieve their creative vision, share the workload, and alleviate some of the stresses inherent in any production process.
We've designed our platform to make your life much easier: with simple set-up, notifications, and rapid search and discovery tools to keep you one step ahead.
Our specialist production team is also always on hand to help you discover, share, and download videos so you can keep making amazing programmes on a tight schedule. We recently provided UGV for the Comedy Central show 'Criminally Funny'. We provided them with a dedicated resource, who was able to deliver 1,680 minutes of video across 4,000 clips in a matter of weeks.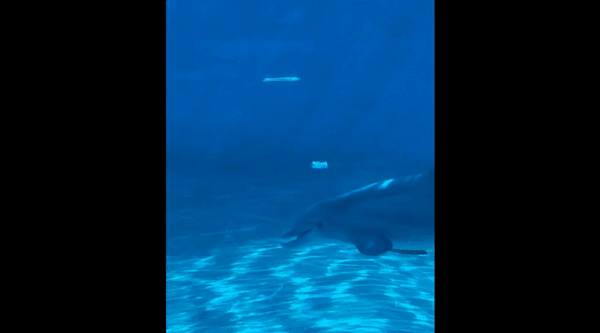 4. They can work to a brief
UGV can be crowdsourced to provide new, timely, unexpected, disruptive, and unique content that will help you nail that pitch and get your show into production.
Give us your brief and we'll put our 45,000+ creators to work on bespoke footage for your next production.
5. They will help with rights and clearance
It's hugely time and resource consuming trying to verify the authenticity and origin of every piece of UGV content you wish to use. And then you have to secure rights clearances from filmers, and performance releases from anyone appearing in the footage you wish to use in your TV or film production.
You need a UGV partner you can trust to do the due diligence and secure the necessary rights for you. Newsflare recognises the need for talent and permission-cleared content.
We'll give you straightforward, rights-cleared access to all the video you need. And because we verify every video to ensure its authenticity, you can be 100% confident that everything you use is genuine. No complications, no legal hassle. Just more time to concentrate on making great shows.
This year we are extremely proud to have been part of providing licensed and rights-cleared UGV to archive producer Carmen Locke, to tell the incredible story 'Freedom: 50 Years of Pride', helping uncover and tell stories that truly matter.
Come and speak to us about being your UGV production partner at MIPCOM
Andrew Dignan, our Head of Commercial Licensing is returning to MIPCOM this year and is excited to meet anyone interested in licensing UGV for production. If you'd like to book a slot in his diary, drop him a line at andrew.dignan@newsflare.com, or schedule a meeting here.