Why user-generated video can maintain true crimes momentum
Factual or 'true' crime is one of the most popular genres on TV right now.
In 2021, the documentary genre as a whole was the fastest growing segment of the streaming industry. Of that segment true crime was not only the biggest documentary subset, it was also growing faster than any of the others. A trend that continues in 2022.
In recent years these disturbing yet compelling shows, bridging both scripted and non-scripted, have captivated audiences around the globe, and proven highly successful for broadcasters and streaming platforms. Take a look at what's trending on Netflix at any given time and I guarantee you'll spot more than one true crime documentary.
From deep dive investigations into past crimes, such as The Ted Bundy Tapes, Night Stalker, and Sons of Sam, to recent explorations of strange and fascinating stories such as Tiger King, Tinder Swindler and Bad Vegan, audiences seem to have a bottomless appetite for the macabre.
Catering to human nature
But this is of course nothing new - it's human nature to be morbidly curious. In the 19th century people bought tickets to public hangings; the Victorians were infamously obsessed with death; and over the decades countless magazines and books devoted to true crime have consistently appeared on best seller listings. Today we love to watch factual crime documentaries, drawn in by the heady mix of fascination and horror.
With demand for true crime documentary content rising rapidly, how can producers and broadcasters push past the same formats and make something truly interesting and engaging, that keeps the genre fresh?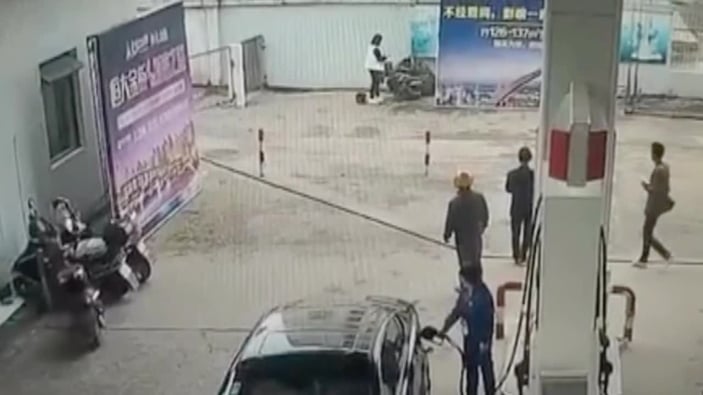 UGV – a new twist in the factual crime tale
The hunt for great factual crime formats is fiercer than ever, and producers must deliver high quality and unique true crime content quickly if they are to keep pace with both buyer and audience demand.
MIPTrends has pointed to several clear trends that will impact the success of the factual crime genre in 2022, and user-generated video (UGV) provides an answer to each of them:
1. Increase and improve access – True crime audiences want a deeper connection to the stories. They are no longer satisfied with sensationalism, and instead want to feel part of the experience, no matter how horrific or shocking it might be. UGV is unparalleled in terms of its ability to 'capture the moment'.
UGV offers producers the chance to cater to these desires by capturing otherwise unseen and untold moments in raw and exciting ways that simply cannot be recreated, and as such helps deliver truly compelling and fresh true crime storytelling narratives.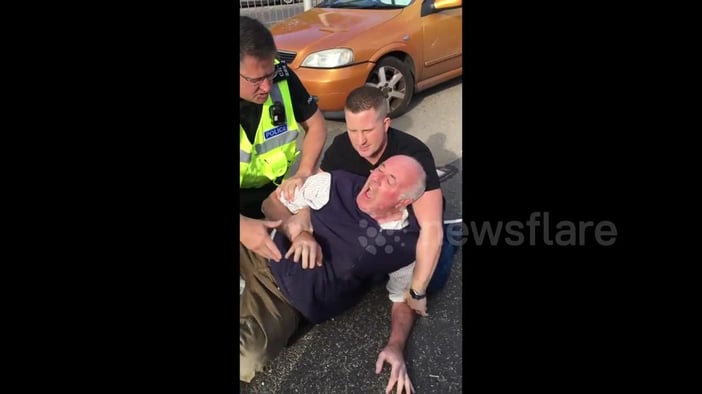 2. Show more respect – with some true crime documentaries attracting criticism for salacious storytelling, producers are wrestling with the ethical concerns that inevitably come with the genre. UGV assists in cutting through these concerns, bringing alive the stories not through sensationalism, but through authenticity.
When you're in constant competition for audience attention, authenticity is critical. Audiences view UGV as more trustworthy, truthful, and authentic than curated content or stock footage. In fact, studies have shown UGV to be the most authentic and influential form of content. It's multifaceted content that offers an unbiased view of the world, created without an agenda.
3. Internationalise the genre – shows are heavily biased towards American crime stories, but there is a strong appetite by broadcasters and streamers to cast the net wider. Take for example the success of Canadian true crime doc Don't F**k With Cats: Hunting an Internet Killer or Sophie: A Murder in West Cork. Producers need access to stories happening all over the world.
UGV makes accessing these stories faster and more cost-effective. Thanks to a diverse global community of filmers capturing life's most memorable moments – even the tragic and downright brutal – producers have the chance to shine a light on untold crime stories from around the world. And it's not just new stories - UGV can help uncover a lost nugget of footage that may inspire a new idea or a more interesting angle on a previous crime story, as well as powerful new ways to reconstruct the events surrounding a crime through multiple, diverse viewpoints. In turn this will help shine a light on under-reported aspects of the story and bring to audiences previously unreported first-hand accounts.
Ready to take factual crime show making to the next level?
Newsflare, the online video news community and marketplace, has over 280,000 rights-cleared ready to licence user-generated videos, with 5,000 new clips added every month.
If you are looking for content inspiration for a factual crime documentary we can provide access to the world's largest vault of verified and right-cleared videos.
Even better, request masters access and you can use our content for your pitch-winning sizzle.
If you have a factual crime brief that you're currently working on that needs user-generated video, then get in touch with a member of our specialist production team today.