Newsflare is delighted to sponsor at the FOCAL International Awards 2022
Newsflare is delighted to sponsor the 'Best Use of Footage in a Short Film Production' category at the FOCAL International Awards 2022, taking place on 23rd June at the Landmark Hotel in London.
FOCAL International, whose patrons include Lord David Puttnam CBE and Greg Dyke, is a specialist not-for-profit association renowned as the leading voice in the archive footage industry, recognising the researchers, technicians, and producers that access, maintain and use archival footage.
Be part of the greatest show
The awards, now in their 19th year, celebrate the very best of archival footage across the creative and cultural industries - from cinematic features to the use of footage in innovative ways, something that is very close to our hearts here at Newsflare.
We boast the world's largest user-generated video (UGV) vault, and like FOCAL believe in the immediacy and power that footage can bring, and which this unique award ceremony recognises. We believe UGV footage gives everyone a front-row seat to what is quite possibly the greatest show on the planet.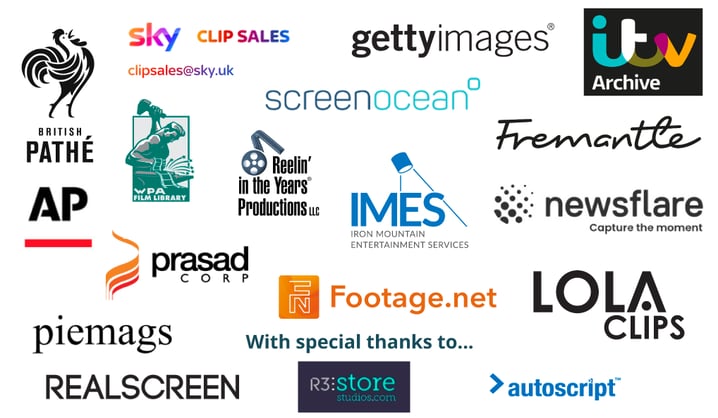 Meet the shortlist – best use of footage in a short film
Our Founder and CEO Jon Cornwell will present the award to one of these incredibly worthy productions:
We Were There to Be There – by Field of Vision
On 13th June 1978 the punk bands the Cramps and the Mutants played a free show for psychiatric patients at the Napa State Hospital in California. San Francisco collective Target Video recorded the performance on a Sony Portapac video, the first tech of its kind made available to the public. This film provides the back story behind the recording and the show.
The Silent Pulse of the Universe – by Breakwater Studios
Documents the incredible story of Jocelyn Bell Burnell, a graduate student at Cambridge in 1967 who pushed through the scepticism of her superiors to make one the greatest astrophysical discoveries of the 20th Century. While Jocelyn was belittled and sexually harassed by the media, the Nobel Prize was awarded to her professor and his boss.
Lost Connections – by Yorkshire Films Archive
A film that gives us hope for the future by connecting with the past. Meticulously crafted from over 200 films it comprises over a century of remarkable footage in response to the last two years when many of us were forced to stop, to reflect, to question, and to re-assess what is important.
We wish all three of these incredible short films, and all those shortlisted for an award, the very best of luck.
If you're attending the awards, please come and say hello.
Jon and the team would love the chance to chat about the importance of user-generated video footage in production, and the innovative ways storytellers and production teams are harnessing UGV to bring moments that matter to the screen.