Cogs Whirring?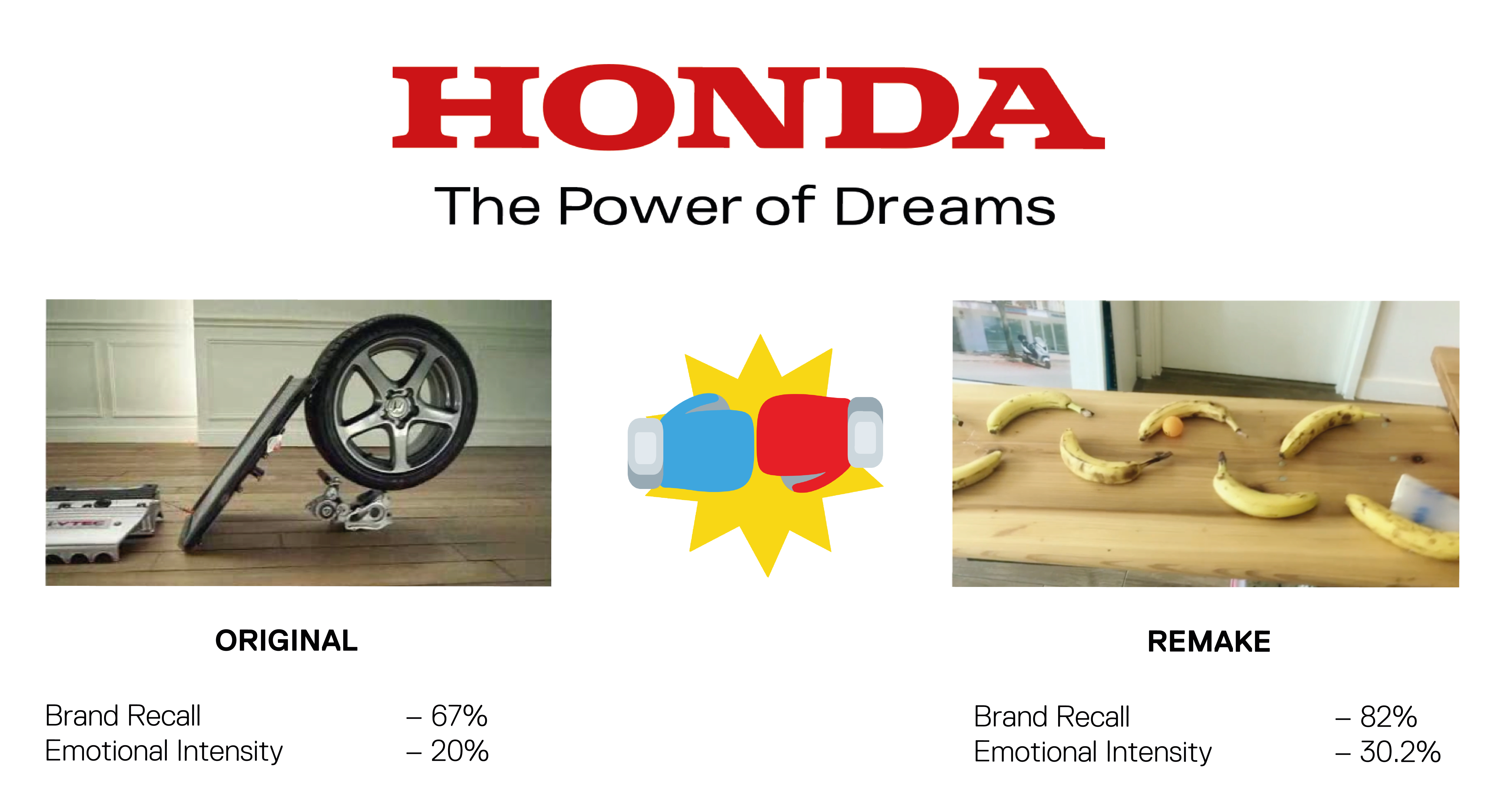 All five of the DIY ad remakes by members of the public of major ads in ITV's "The People's Ad Break" beat the originals on brand recall, we heard last week as the results were announced. Well, they probably waved the logo around a lot more you'd probably conclude. But then, explain this one – the remake of the biggest award winning ad of all time, the classic Honda 'Cogs' from 2003, was roundly beaten by its remake on emotional intensity, scoring 30.2% vs 20%. Not so easy to explain away, that. Watch the remake below.
While we should all still respect the creativity of the Cogs original, the success of the lo-fi recreation does signal the new power of UGC to move hearts and minds. The hunger for raw, warts-and-all content has grown hugely in recent times. You don't need to be a crystal ball-gazer to confidently state that the hunger for authenticity will only increase as brands hunker down and recalibrate their marketing tactics as we all deal with the consequences of Covid_19.
UGC has become a practical tool in the short term during conventional film production disruption, but its ability to strike a more profound emotional connection with audiences means that its place at the top table of comms content will endure.
If you agree it's time to take UGC more seriously, then I'd love to have a conversation with you. We curate and help generate the best, authentic moments captured on camera by ordinary people to help brands forge new dialogues with their audiences. We have a searchable library of 200,000+ clips plus a global army of 80,000 consumer generators on hand to be briefed on new material if necessary. People also say we're a great bunch to work with. Shucks. But we are quietly proud of our full service proposition that combines the killer combo of creativity, agility and emotional connection.
I hope that has got some of your own cogs whirring and I'd love to talk more with you if you're interested.