From Marches to Protests – watch the videos captured of climate activists taking to the streets, demanding immediate action.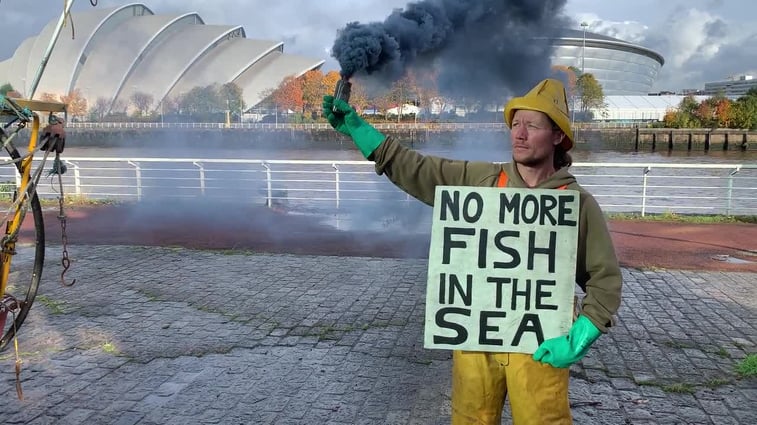 Thousands of campaigners and activists descend on Glasgow and are uniting to disrupt the Cop26 conference and put pressure on political leaders.
From marches to protests and strikes, activists from across the UK and Europe are making sure their voices are heard and there is no shortage of user-generated videos covering the demand for immediate climate action.
Register to get the latest video footage from #COP26
Be first to get live updates on COP26 unfolding and license videos from the climate activists putting pressure on the world leaders to make a change:
Ocean Rebellion Activists Stage a 'Ban Bottom Trawling' Protest Outside CoP26 Venue in Glasgow Ahead of UN Climate Change Conference
---
Climate activists stage dirty oil protest outside COP26 venue in Glasgow
---
Insulate Britain Supporters in Glasgow for United Nations CoP26 Climate Change Conference
---
Extinction Rebellion protesters block road on sidelines of Rome summit
Register below to get live video footage from #COP26