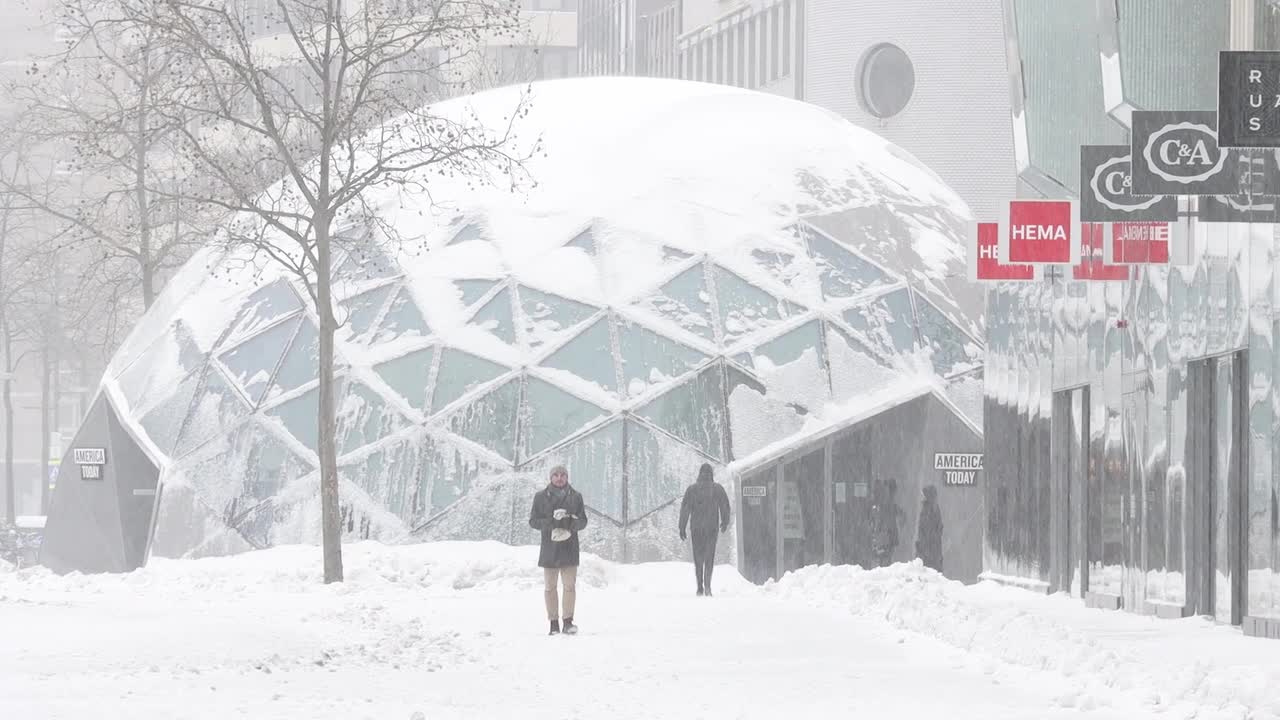 9th February 2021: Newsflare, a leading global provider of eye-witness video and user-generated content for publishers, broadcasters and digital media, has announced a further expansion of its user-generated content (UGC) offering through a partnership with AccuWeather, the leading global provider of commercial weather forecasting services.
Appetite for authentic, highly-accurate weather content has been growing as the effects of climate change increasingly impact daily lives. News publishers are not only seeking to provide precise and reliable weather coverage, but also harness the power of video to tell the stories of weather events impacting people's lives in an engaging and informative way.
The addition of AccuWeather adds a compelling new dimension to the growing list of content partner video available via the Newsflare platform, enabling publishers to quickly source and license viral video and breaking news from around the globe, and uncover new ways to tell engaging and powerful stories.
Neil Rampe, Chief Commercial Officer at Newsflare, commented:
"Weather matters, from planning our daily lives to understanding the impact of climate change. Audiences are increasingly demanding that newsrooms, broadcasters and publishers bring these stories to life with compelling video content. We're delighted to partner with AccuWeather to ensure our customers have access to the most accurate source of weather video in the world."
Paul Lentz, SVP of Digital Media at AccuWeather, commented:
"At AccuWeather, a commitment to innovation is a core element of our DNA. We are delighted to join Newsflare's expanding community and platform, to bring critical breaking weather news and information to an even broader audience."
---
Press Queries
Newsflare - Kelly Prior on +44 7730 572828 or at kelly@kellyprior.co.uk
AccuWeather - Rhonda Seaton +1 310.508.0799 or Bill Bagley +1 781.530.6863. pr@accuweather.com
---
About Newsflare
Headquartered in London and with offices in Los Angeles, Newsflare is a global leader in licencing user-generated and eyewitness video to TV producers, brands, advertising agencies, and publishers.
Its unique model, which combines tech driven optimisation with the expertise of seasoned editorial and production teams, sources UGC from a diverse partner network and 40,000 strong content creation community. With viral video and breaking news from around the globe uploaded daily, a back catalogue of nearly a quarter of a million videos, and an ability to crowdsource content, Newsflare ensures the stories buyers want to tell are easy to source and quick to license.
Visit www.Newsflare.com.
About AccuWeather
AccuWeather, recognized and documented as the most accurate source of weather forecasts and warnings in the world, has saved tens of thousands of lives, prevented hundreds of thousands of injuries and tens of billions of dollars in property damage. With global headquarters in State College, PA and other offices around the world, AccuWeather serves more than 1.5 billion people daily to help them plan their lives and get more out of their day through digital media properties, such as AccuWeather.com and mobile, as well as radio, television, newspapers, and the 24/7 AccuWeather Network channel. Additionally, AccuWeather produces and distributes news, weather content, and video for more than 180,000 third-party websites. Among AccuWeather's many innovative and award-winning features available free to the public are MinuteCast® Minute by Minute™ forecasts with Superior Accuracy™. Furthermore, AccuWeather serves more than half of Fortune 500 companies and thousands of businesses globally. Dr. Joel N. Myers, Founder and Chief Executive Officer, established AccuWeather in 1962 and is considered the "father of modern commercial meteorology." Dr. Myers, a leading creative thinker and visionary, has been named "the most accurate man in weather" by The New York Times and one of the top entrepreneurs in American history by Entrepreneur's Encyclopedia of Entrepreneurs.